Teambuilding trip to Krvavec
We, the team members of Globelink Slovenia, went on a two-days Teambuilding trip to Krvavec, under the leadership of Dare Radojevic, Director of Globelink EG Sol Ltd. For two days we enjoyed the panoramic view of the Kamnik-Savinja Alps and its fresh mountain air, regained strength for future challenges, learnt about the importance of team spirit, found out how we operate in a different, unfamiliar environment, and tested our courage in the adventure park.uce transit time, and consequently also reduce transit costs.


We started our social gathering with a lecture »Tools for effective sales orientation«, presented by M. Sc. Ales Lisac, an expert in the field of marketing and sales. He shared with us his rich experiences and taught us how to handle certain unexpected situations. Moreover, we discussed about sales strategies, which will be gradually introduced in our business.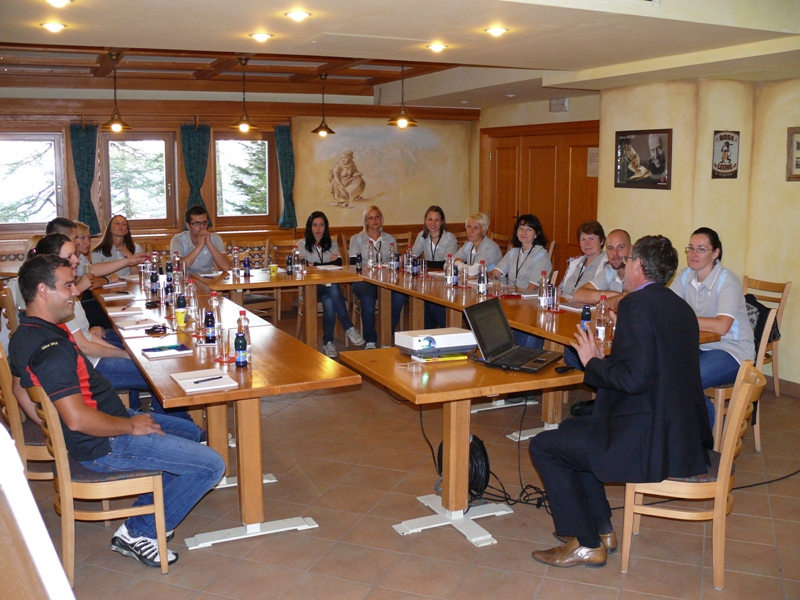 Director Dare Radojevic presented us the business results of the past years and the objectives for the year 2013. Our first group activity was »building the house«. Each member drew a part of the house and its surroundings. Troughout the activity we got to know the importance of cooperation between team members and learnt how the right organization of time helps speed up the work process.


This was followed by some group work. We were divided into groups of 4-5 members. Our task was to sort out employees in individual departments - department of export, import and road transport, and further into FCL and LCL – on the basis of their personal characteristics. Gathered information will be of great help in the reorganization process of our company, as every individual will have a better view on other employees' work in some situations.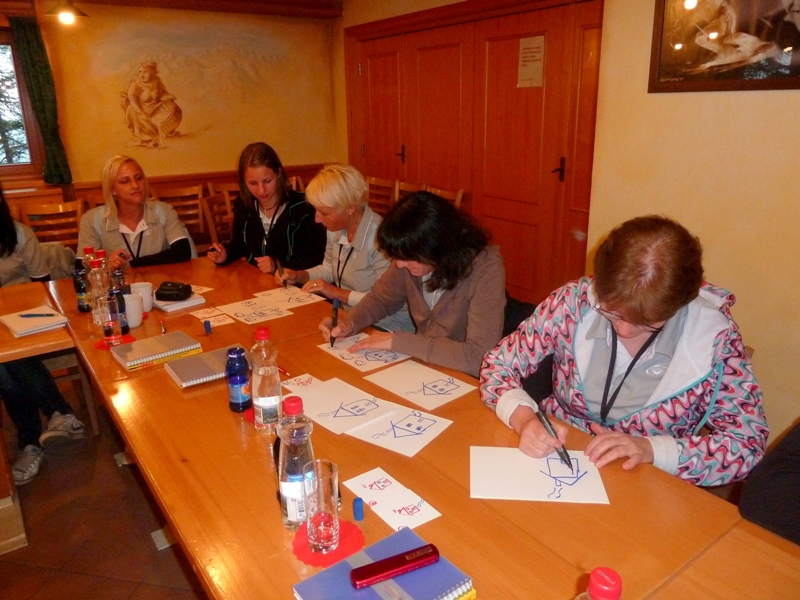 After dinner we got a surprise - a strawberry cake for the Globelink EG Sol Ltd. company's 4th birthday. Afterwards we continued our meeting with a variety of board games.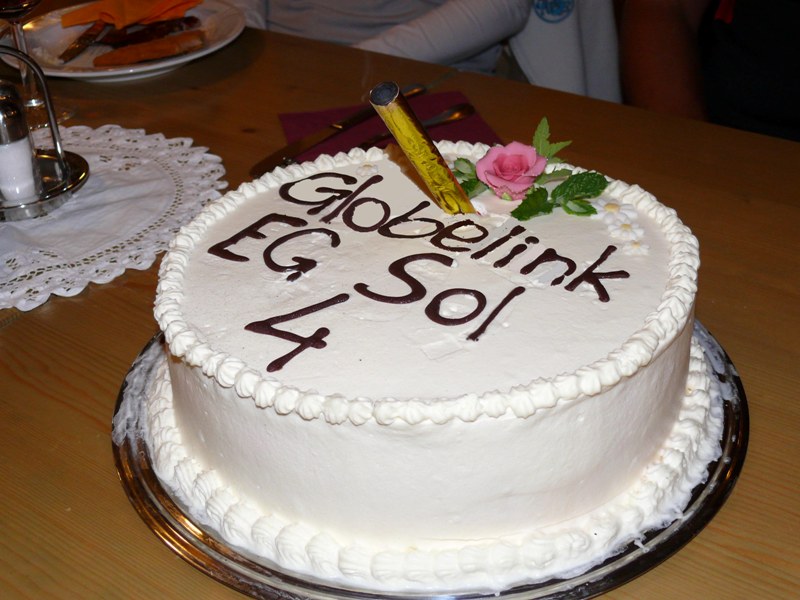 The next day we woke up in a sunny morning and set off for an adventure park. We could choose from a vast assortment of activities such as playing with a flying plate, driving a tube, jumping on the trampoline, shooting with bow, and riding tricycles. Finally, we finished our adventure by hanging high above the ground on the ziplines and other polygons of the adrenaline park.