Latest News
2019
Globelink Opens New Slovenia Office
As part of its global drive to provide better network coverage and services to its customers, CWT Globelink has inaugurated Globelink EG Sol Slovenia in September 2010. Located in the heart of Europe, Slovenia shares its borders with Italy, Austria, Croatia and Hungary and a short section of coastline on the Adriatic Sea. Its capital city, Ljubljana is also the biggest city. Slovenia is located at the cross of the main trade routes serving Austria, Hungary and the Western Balkans of Croatia, Bosnia and Serbia.

    Full country name: Republic of Slovenia
    Area: 20,273 sq km
    Population: 2.06 million
    Capital City: Ljubljana (pop 330,000)
    Port: Koper

The port of Koper situated on the coast of the Adriatic Sea is the leading port in Slovenia and serves as the port of entry to major inland markets in Austria, Italy, Hungary, the Czech Republic, Slovakia, Germany (Bavaria), Poland and the countries of the former Yugoslavia (Croatia, Bosnia, Serbia, Montenegro, FYMR Macedonia). Globelink EG Sol Slovenia is managed by Mr. Dare Radojevic (Managing Director) and Ms. Mojca Kosir (Operations Manager) at the helm, both with more than 15 years of experience in the industry. They are supported by a strong team to tap on the vast potential of the market. Headquartered in Slovenia, with a branch office in Croatia, Globelink Slovenia offers a wide range of services to complement the Globelink network. Globelink network operates regular direct LCL consolidation services from various Far East origins into Koper and Rijeka. There are also regular export consolidation services from Koper to Israel and Singapore.


Globelink EG Sol Slovenia also provides customs clearance, road transportation to inland destinations, as well as other value added services as required by its customers. Globelink Slovenia provides excellent service as hub to main European destinations.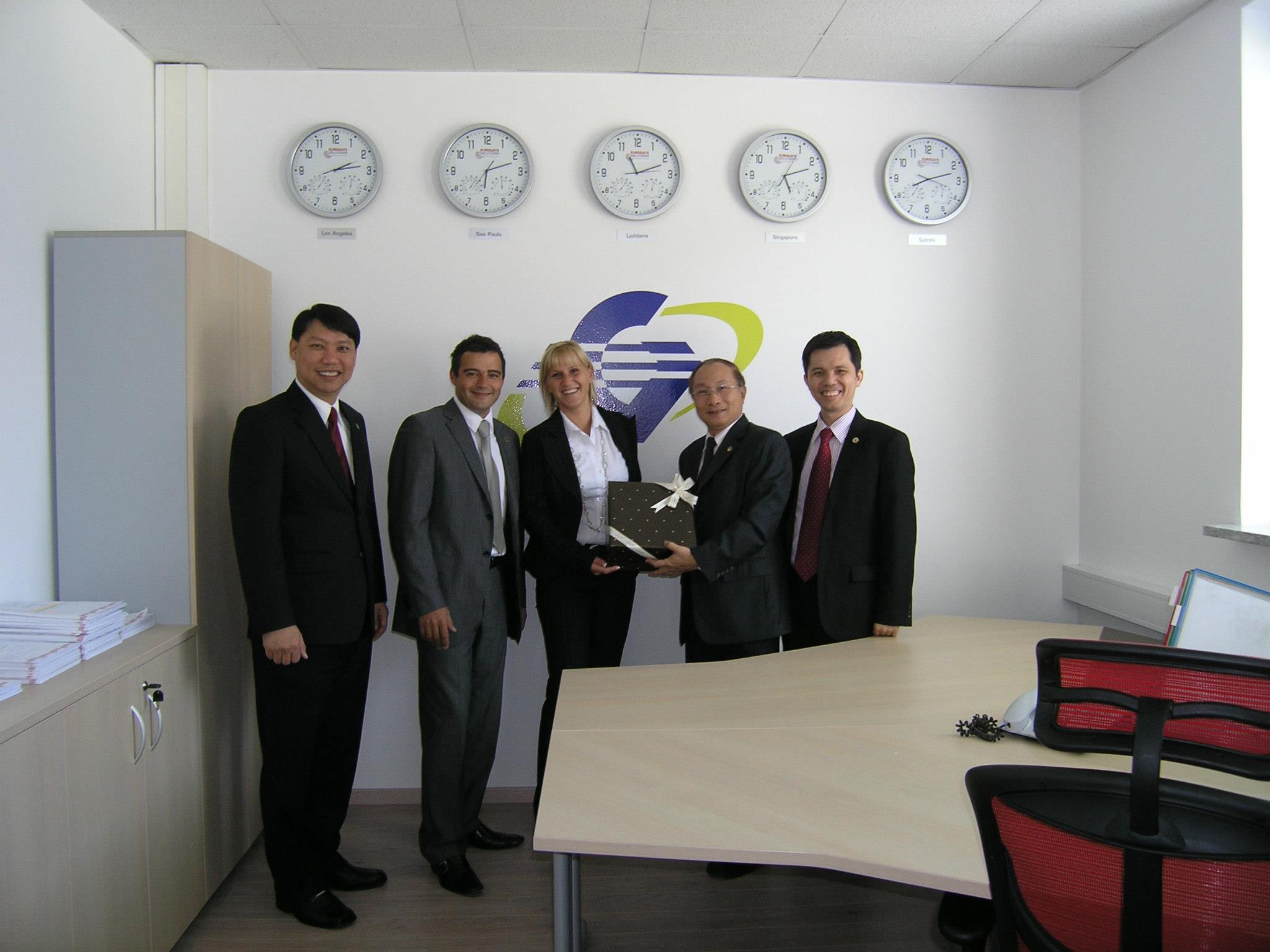 Connecting Indian Sub - Continent to Koper
India is one of the fastest growing economies. Along with its surrounding countries, namely Bangladesh, Sri Lanka and Pakistan are becoming an increasingly important export – import country. According to some predictions, India could reach China in the next years on the top of the world's fastest growing economies.

Good transit connections play a very important role in development of these countries. The Port of Colombo in Sri Lanka is one of the largest and most important ports in the region as there is an important flow of goods from nearby ports in India, Bangladesh and Pakistan.

Its flow of goods is improved by the development of road transportation connecting the major cities with the ports. From Mumbai, New Delhi, Bangalore, Chennai in India, Kolkata and Chittagong in Bangladesh, and from Karachi in Pakistan, goods are daily dispatched towards the Port of Colombo and from there to the Port of Koper, Slovenia.

Those connections help to reduce transit time, and consequently also reduce transit costs.